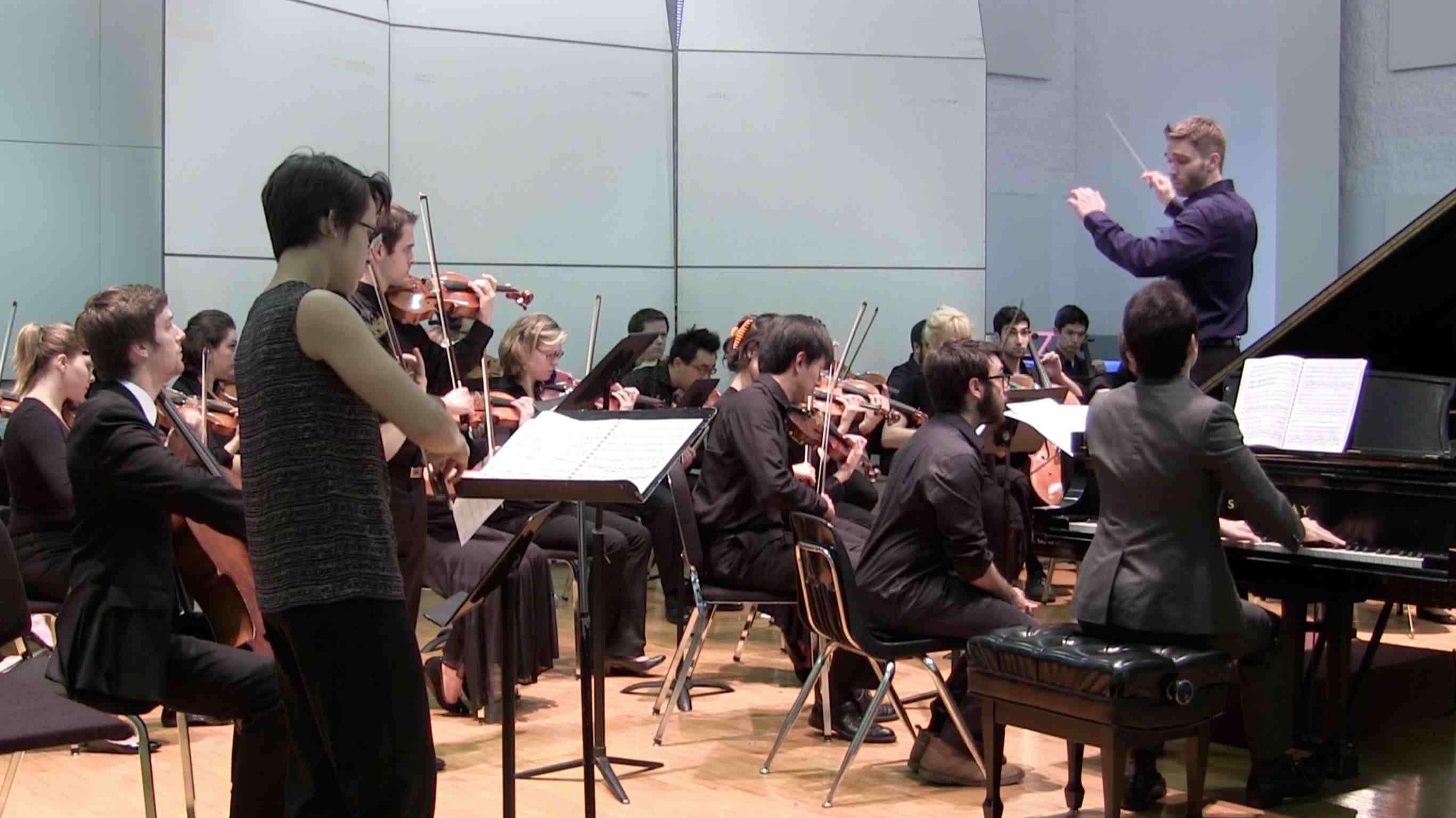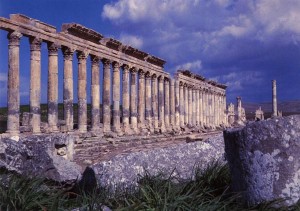 For piano quartet (piano, violin, viola, and cello)  or  piano quartet + string orchestra.
Premiere: March 21, 2015, Rice University, Houston, TX  by:
Vicennium Void (Geoff Herd, violin, Leah Gastler, viola, Kevin Downs, cello, Chris McKiggan, piano)
VIOLIN – Dian Zhang*, Jaewon Bang, Emily Uematsu, Sophia Grabandt, Courtney Silver, Mary Edge, Anya Wilkening, Jorie Butler-Geyer, Alice Hong, Ling Ling Huang
VIOLA – Megan Wright*, Aaron Conitz, Teddy Schenkman, Tim MacDuff, David Berghoff, Randy Zhen
CELLO – Francesca McNeeley*, Max Geissler, Ben Francisco, Lucas Button, Daniel Kopp, Nathan Watts
CONTRABASS – Gary Paul Matz*, Cécile-Laure Kouassi, Evan Hulbert
Conductor – Daniel Knaggs
(* = principal)
Commissioned by: Vicennium Void
Duration:  ca. 18 min
Program Notes: 
Ancient Ruins is bo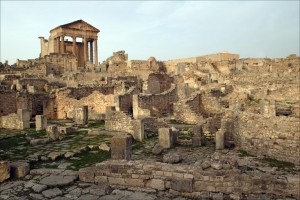 th abstract and allegorical. I drew the initial inspiration from various images of ruins sites throughout the world, some of which I have visited. What strikes me most about many of these sites is their reliance on mere remnants to attest to the greatness of civilizations once at the height of human glory. The ruins stand (or not!) as vestiges of former magnificence sifted through time. They remind the world that all things pass away. Even what is considered "new" today will be ancient ruins before long.
The piece is filled with musical gestures that may seem reminiscent of past traditions. Arpeggio-like figures and patterned virtuosity in the piano rage against the strings' synchronized gestures and interjections. The push and pull between soloist and tutti (piano vs. strings) makes this work almost like a chamber piano concerto but any of its references to past musical tradition are somewhat ruinous, or perhaps even in shambles. The piano frequently plays polychords whose clashing harmonies are stacked into columns of sound that crumble down into clusters in the lowest register. These deep sonorities emulate rubble above which the dust slowly rises, with the sustain pedal allowing for the sound to slowly decay.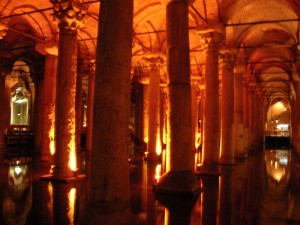 Whereas the piano executes this central role towering rigorously over the strings, the strings are by no means less important. They offer a much needed balance and contrast and their contribution differs in kind, not in quality. The stringed instruments evoke a primal, raw type of atmosphere, especially through the incisive sound of open strings and ambiguous harmonic utterance. They also portray the frail, human side of things in expressive passages where they are free from the piano's arduous and virtuosic dominance.
Like time unfolding throughout history, Ancient Ruins passes through seasons. As the piece progresses, its active/declamatory sections (moments of glory and magnificence) disintegrate, remaining in the listener's memory as events in the past that are distinguishable from subsequent sections. Thus this piece, like any musical piece, is a miniature experience of time's progressing. There is no telling whether or how well the piece will withstand the sifting of time but its title preemptively acknowledges its imminent destiny among all human creations in due time…
Watch the premiere performance of Ancient Ruins by Vicennium Void and string orchestra (performers listed above):
Listen to the premiere performance of Ancient Ruins by Vicennium Void and string orchestra (performers listed above):
Listen below to audio excerpts of the piano quartet version of Ancient Ruins  by VicenniumVoid: 
Excerpt # 1:
Excerpt # 2:
Excerpt # 3: