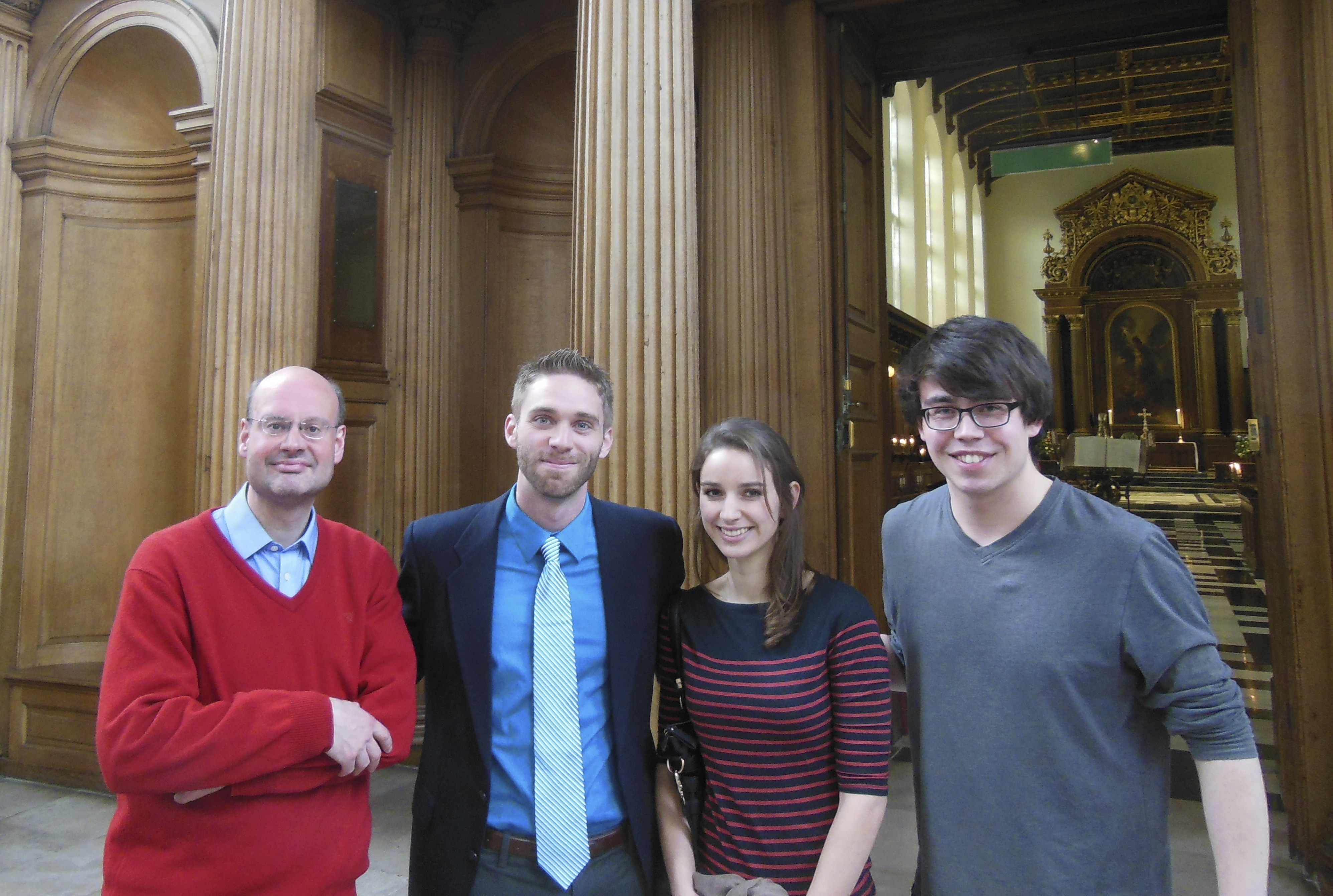 For soprano, organ, and (optional) SATB choir part:
Duration:  ca. 6:30
Premiere: 10.06.2013, at Shepherd School of Music, Stephanie Handal, soprano, Felipe Gasper, organ, Richard Robbins, conductor; DMA Recital Choir: SOPRANO Stephanie Handal, Kelli Shircliffe, Briana Kruse Kari Zimerman, Jennifer Robbins; ALTO Ryan Stickney, Lauren Pastorek, Heidi Scanio, Sawyer Sellers, Lynelle Rowley; TENOR Jeffrey Ragsdale, Jason Watt, Mark Mummert, Frankie Espinoza, L. Wayne Ashley; BASS Felipe Gasper, Brian Shircliffe, Joshua Wilson, Mark Marotto, Jordan Koenig
Other performances: 05.06.2014, Trinity College Choir, Stephen Layton, cond. Anna Cavaliero (soprano solo) and Owain Park (organ).
Program Notes: Rosa Mystica is the ninth in my series of annual Ave Marias, a fifty year-long project (that is, assuming I live until 2054!). I composed the first Ave Maria (Mater Amabilis) in 2005, which was my first officially written-out/completed composition (ever), scored for medium voice, piano, and cello. This specific Ave Maria is an attempt to capture the essence of the title "Mystical Rose"— these two words evoke vast amounts of imagery, both by themselves and paired together.
Here the soprano sings gentle grace note figures which are meant to shimmer above the textures found in the organ and choir. The organ part at times features delicate soloistic gestures that sparkle, almost like drops of dew on a fresh flower. At other moments the organ executes a more supportive role, swelling to create a sense of blossoming and unfolding which eventually spills over into the choral singing.

Hear Ave Maria Rosa Mystica performed by Trinity College Choir, Stephen Layton, conductor: