For SSAATTBB a capella choir:
Duration:  ca. 7:30
Premiere: 06.04.2011, by Young New Yorkers Chorus
Commissioned by: Young New Yorkers Chorus
Notable Performances: 12.09.2012, Orpheus Singers, University of Michigan, Nathan Reiff, conductor
Program Notes: Iucunda lux is the Latin translation of the ancient Greek hymn Phos Hilaron or "Gladsome Light". This hymn, dating back to the 3rd century (or perhaps earlier), is the earliest known non-Biblical hymn still in use. It is said to have been traditionally sung at candle-lighting rituals in the evening and it is still found in Catholic, Orthodox, and Protestant liturgies alike.
I was drawn to this text for two main reasons. First, I am fascinated by finding ways to connect with peoples from the past. The older one becomes, the more one perceives time to accelerate and pass quickly. This has contributed to my perspective that two thousand years ago isn't so far away in history. Thus, when this Hymn is performed, it is as if we who are still living and breathing are singing with those who have gone before us.
Secondly, I was drawn to the imagery of light permeating the darkness of night. When this hymn was written, this light would have meant candlelight (if not fire or the stars and moon). The image of candlelight is rich in symbolism and it lends itself to many possibilities of a tranquil yet piercing sonic environment. I wanted to musically capture the soft glow of light in this composition, along with the flickering of flames which I portray in vertical intervals (especially the minor seconds) that create a "buzzing" sensation.


Listen to Iucunda Lux below (performed by Orpheus Singers):
Text:
Iucunda lux tu gloriae, fons luminis de lumine,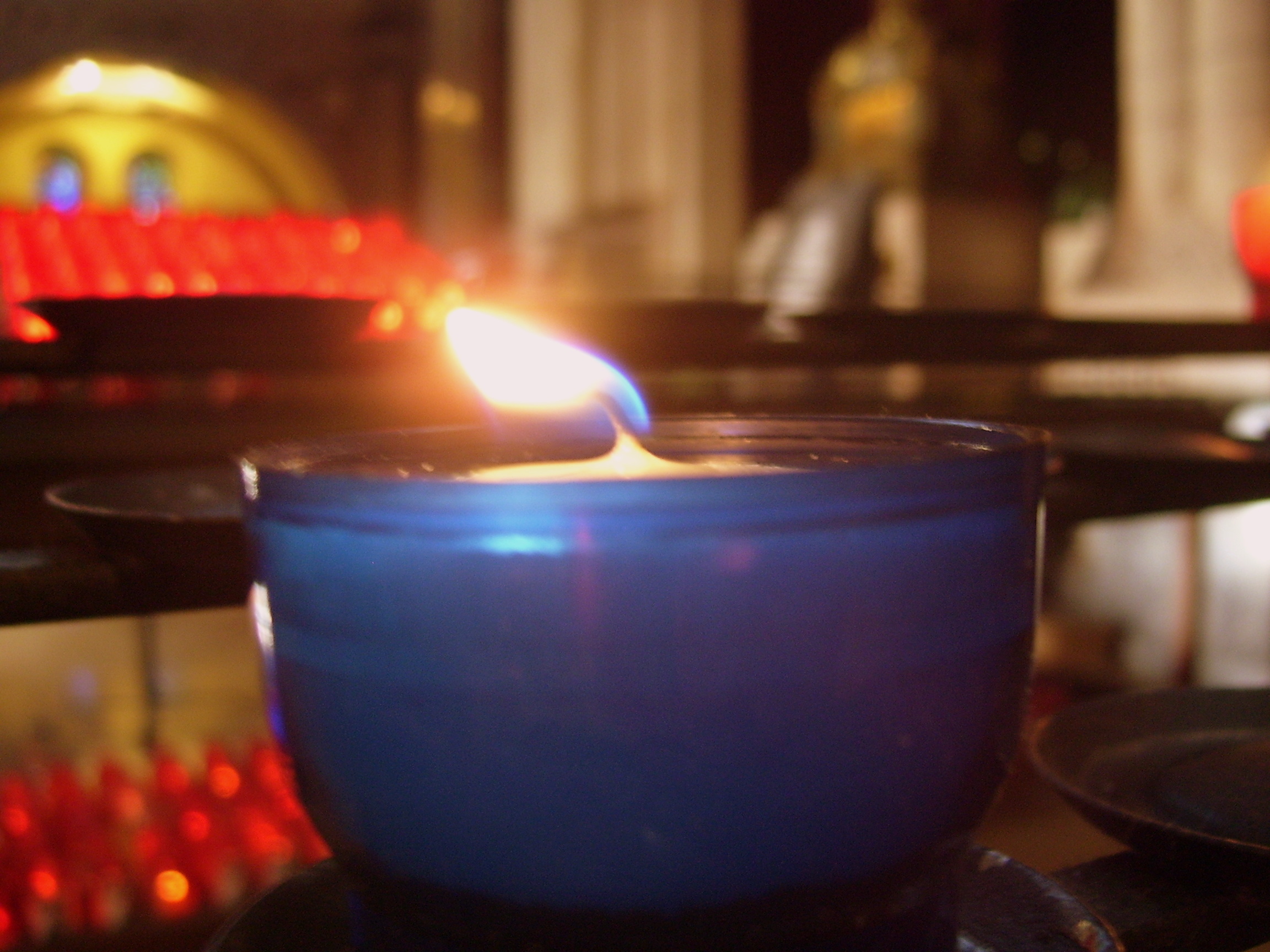 beate Iesu caelitus a Patre sancto prodiens.
Fulgor diei lucidus solisque lumen occidit,
et nos ad horam vesperam te confitemur cantico.
Laudamus unicum Deum, Patrem potentem,
Filium cum Spiritu Paraclito in Trinitatis gloria.
O digne linguis qui piis lauderis omni tempore,
Fili Dei, te saecula vitae datorem personent. Amen.
Translation:
O Gladsome Light of the Holy Glory of the Immortal Father,
Heavenly, Holy, Blessed Jesus Christ!
Now that we have come to the setting of the sun and behold the light of evening,
we praise God Father, Son and Holy Spirit.
For meet it is at all times to worship Thee with voices of praise. 
O Son of God and Giver of Life, therefore all the world doth glorify Thee.