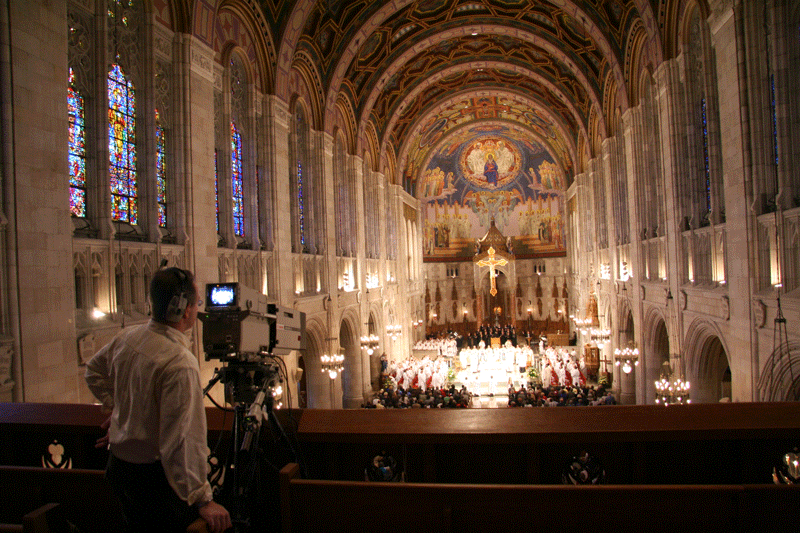 Hymn for SATB choir/congregation with organ:
Duration: ca. 6:30
Premiere: 10.07.2009, Our Lady Queen of the Most Holy Rosary Cathedral, Toledo, OH, live national television broadcast via EWTN.
Program notes: Magnificat (2009) was written as a communion hymn  for  use in all diocesan liturgies, ecumenical vespers services, and parish liturgies throughout the Diocese of Toledo during its Centenary Celebration. The idea was to set the text of this canticle in a way conducive to congregational singing… in thanks for 100 years of blessings.


Listen to an excerpt of Magnificat below: