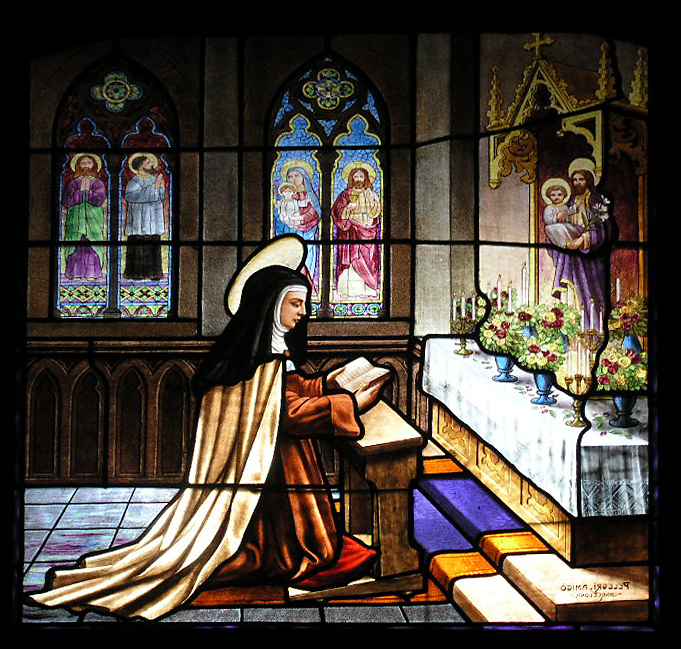 Mass for cantor/SATB choir/congregation with organ, New English Translation:
Duration: ca. 10 minutes
Premiere: 08.14.2010, Basilica Choir, National Shrine of the Immaculate Conception, Washington, D.C.
Program notes: The Mass of St. Teresa of Ávila is intended for liturgical use in masses. It can be used by a cantor with organ, SATB choir with organ, and both of these with congregation as well.
As a Spanish major, I found myself drawn to the literature from the Golden Age of Spain– and in particular to the Spanish mystics among whom Teresa shines exquisitely. Thus this commemorative mass is simple and straightforward in its music but with hints of the fire that permeates the personality, writings, and spirituality of St. Teresa of Ávila.

Listen to  Mass of St. Teresa of Ávila below: