Three momevements for two violins: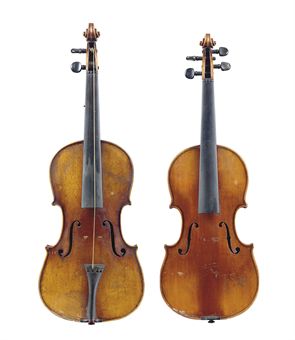 I. Moderato curioso
II. Larghetto, ma indeciso
III. Moderato feroce
Duration: ca. 18 minutes
Premiere: 10.02.2007,  Movements I and II premiered by Daniel Winnick and Thomas Carter, violins
 Melody and Memory for Two Violins is a piece that explores some of the numerous possibilities of writing for two violins. In writing this, I tried to give the illusion of more than two players (with double stops and chordal writing). The violins traverse through moments of equality, contrast, independence, and dependence, as they continually alternate between roles of accompanist and soloist. Also, I aim for variety and unity—unity, especially by tying together movements I and III. To achieve this, I use both immediate and delayed repetition to reinforce melodic ideas throughout the piece. The third movement eventually indulges a blatant "reminiscence" of the recognizable main themes from the first two movements that are finally dissolved into the third movement's thematic material which triumphs with the last word… or does it?
Listen to an excerpt of  III. Moderato feroce below: