For flute (piccolo, alto and C flute) and electronics: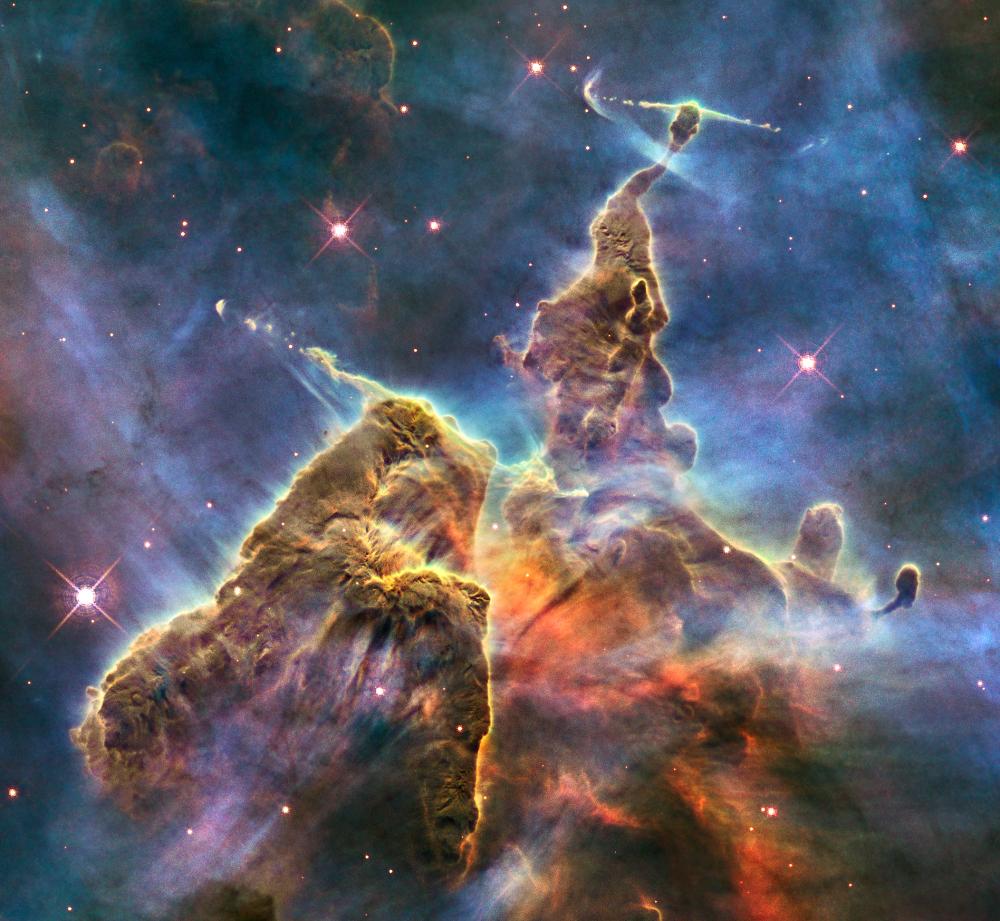 Duration:  11 min
Premiere: 04.16.2014, Aaron Perdue, flute, Daniel Knaggs, electronics. James Turrell Skyspace, Rice University, Houston, TX.
Additional performances: 10.14.2014, Aaron Perdue Flute, Daniel Knaggs, electronics, Turrell Skyspace, Rice University
04.25.2015, Douglas DeVries, flute, Daniel Knaggs electronics, Foundation for Modern Music concert at MECA (Multicultural Education and Counseling through the Arts) Houston, Texas.
Commissioned by: Aaron Perdue, flutist
Program notes: In writing Nebula, I found inspiration in the cosmic phenomena of nebulae which are clouds in space, consisting of gases, dust, and other debris. These clouds are often the birthplace of stars. I was particularly inspired by the vibrant colors that are manifest clearly in different images photographed by the Hubble Space Telescope. As such, I originally composed this work for performance in the James Turrell Skyspace "Twilight Epiphany", and I programed a color-changing light sequence to accompany the music.
In the electronics, I sought to capture the shifting and spiraling nature of nebulae, at times creating explosions with subsequent periods of settling and suspense. I also forged a dialogue between the flute and the electronics, with the flute weaving in and out of the electronic textures. The idea was to create a sort of concertino with the orchestra being the electronics (often consisting of various pre-recorded flute sounds, also performed by Aaron Perdue).
Hear an excerpt of Nebula below performed by Aaron Perdue:
Watch Nebula  performed by Douglas DeVries below: