For SATB choir, soloists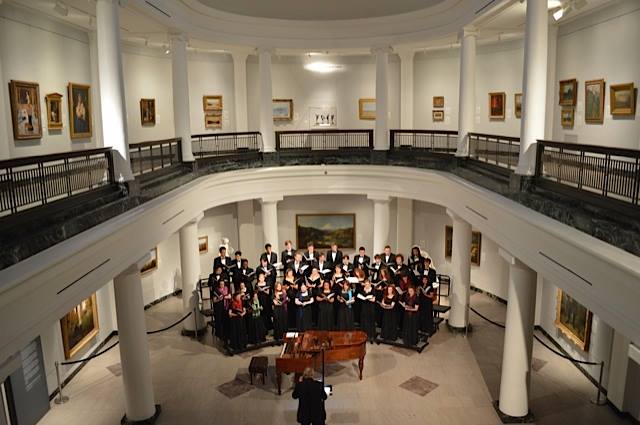 Duration:  ca. 5 min
Premiere: 04.13.2014, University of Michigan Chamber Choir, Jerry Blackstone, cond., Ann Arbor, MI.
Commissioned by: University of Michigan Chamber Choir
Program Notes: Commissioned by Jerry Blackstone for the University of Michigan Chamber Choir, Sunset musicalizes this characteristically simple and image-rich poem by Paul Lawrence Dunbar in an attempt to capture the familiar and solemn atmosphere where daytime approaches its end. The lens through which Dunbar sees this daily ritual involves a great deal of personification—the river "sleeps" clasping shadows to its "breast", the lark "mourns" with him, the star "lifts its face", and Day is a "she" who puts on her crown then removes her mantle. The straightforward and almost childlike way of describing these events that accompany the end of the day directly inspired my setting of this text. Here I tried to evoke a bit of the mystery and nostalgia that I associate with the evening, especially in light of the cosmic wonders that become visible during and after the setting of the sun.

Hear the premiere of Sunset performed by the UM Chamber Choir below:
Sunset (text by Paul Lawrence Dunbar, 1872-1906)
The river sleeps beneath the sky,
And clasps the shadows to its breast;
The crescent moon shines dim on high;
And in the lately radiant west
The gold is fading into gray.
Now stills the lark his festive lay,
And mourns with me the dying day.
While in the south the first faint star
Lifts to the night its silver face,
And twinkles to the moon afar
Across the heaven's graying space
Low murmurs reach me from the town,
As Day puts on her sombre crown,
And shakes her mantle darkly down.