Symphony for Brass and Percussion in 3 movements:

I. "each and every human person…"
II. "the tears of this century…"
III. "a civilization worthy…"
Instrumentation: 4 trumpets, 4 horns, 2 trombones, bass tromb., tuba, 3 percussion
Duration:  ca. 19 minutes
Premiere: 10.06.2013, at Edythe Bates Organ Hall, Rice University Shepherd School of Music, Eric Hennies, David Sedgwick, George Goad, Ian Kivler, trumpets; Markus Osterlund, Joshua Horn, Andrew Du Comb, Nathanael Udell, horns; Greg Hammond, Ryan Rongone, trombones; Rick Stiles, bass trombone, Justus MacKenzie, tuba; Brandon Bell, timpani; Dino Georgeton, Lucas Sanchez, percussion; Bill Tacket, conductor
Other Performances: 02.27.2015, at Pick-Staiger Hall, Northwestern University; Gail Williams, cond.
Listen to excerpts of each movement of Ver Novum below:
Watch the premiere of Ver Novum below:
Program Notes for Ver Novum (A New Springtime): 
Ver Novum (2013) was inspired by an address at the United Nations 50th General Assembly (Oct. 5, 1995) delivered by Pope John Paul II (1920-2005). This composition, which I had originally intended to be smaller, eventually required more time and larger forces than expected to do justice to the underlying inspiration. I did not know exactly what I was signing onto when I began working on Ver Novum but the compositional ride has shown me that a symphony would be the appropriate vehicle to convey the weight and importance of the subject matter.
My reaction to this address ripened in light of the current crises the world faces: in particular, the ever-looming threat of violence, terrorism, and war, growing populations of neglected, hungry, lonely, unloved, forgotten persons… Thankfully, many passionate people are working to combat these problems, but is a better future on the horizon? Is the human family on the right path? Are the world's political bodies equipped (or interested) in taking the necessary steps toward peace and justice for all human persons?
I don't feel that I can answer these questions, but I feel that I can express my hope—the hope that, recognizing our bonds as members of the human family, the desire to honor each other's dignity (regardless of political, social, or religious differences) will allow humanity to learn from its past failures and redirect our footsteps toward building a civilization worthy of the human person.
From the address mentioned, I drew both the title and the triptych movement names in this work, contemplating the possibility of a new springtime of the human spirit.
"Now is the time for hope … We must not be afraid of the future. We must not be afraid of man … Each and every human person has been created in the 'image and likeness' of the one who is the origin of all that is … with the help of God's grace, we can build in the next century and the next millennium a civilization worthy of the human person … And in doing so, we shall see that the tears of this century have prepared the ground for a new springtime of the human spirit." (John Paul II, United Nations Headquarters, New York, NY, October 5, 1995)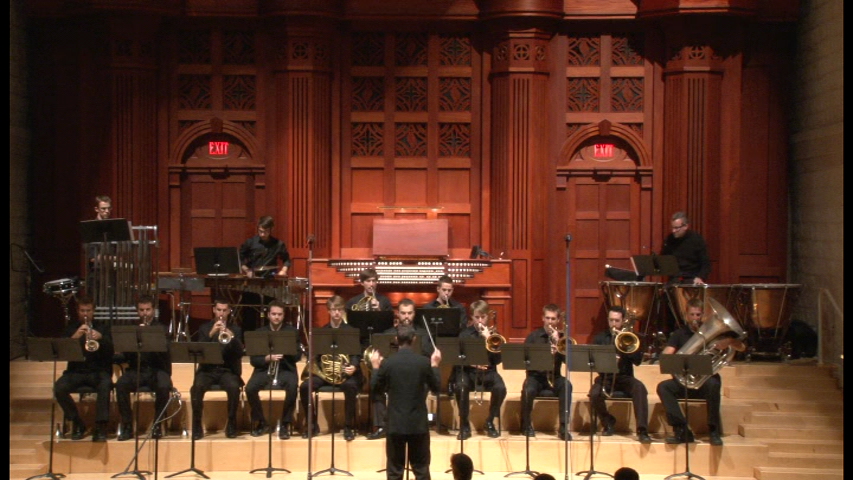 Each movement flows immediately into the next without pausing—the first movement, I. "each and every human person…" is a brief reflection on the mystery and dignity of the human spirit, only to be interrupted by the aggressive second movement. II. "the tears of this century…" takes the listener on a journey through belligerent assertions and farcical march-like gestures representing the violence and destructive ideologies aimed toward the human person in the bloody 20th Century. A time for tears is taken (musically) and then the movement darkly presses forward to it's own disintegration and exhaustion. But in the aftermath of devastation and bloodshed, the human spirit slowly regains strength and hope. The third movement, III. "a civilization worthy…" explores a vision for what the world can be. Never forgetting the tears and horrors of the past, the human spirit learns from the past, embracing a new civilization that protects each and every human person—there are no longer forgotten ones or unloved ones. The world's wounds heal over time. Thus begins to bloom the Ver Novum, the new springtime of the human spirit. -DJK